How to Order
Bloxwich has a list of distributors and agents worldwide, an approved distributors and agents list is available on request. Our preference is to help you obtain a level of service which suits your business, we are therefore available to discuss your purchase directly. We are able to provide a range of payment methods and will be pleased to discuss these options with you.

There are Engineers and Technical specialists waiting to help you with your questions and our highly experienced sales team is always available to discuss your order.

Covid-19 Possible Delivery Disruption

At Bloxwich Truck & Container we have huge UK stocks available of all* products in our Cannock and Aberdeen facilities. Currently our delivery vehicles and couriers are operating as normal but that may change, however we will endeavour to deliver all orders as soon as we can. *Some products may be subject to availability.
Call Us
Call our Sales Team on +44(0)1543 435 160 who are always available and happy to discuss our products or take your order.
Fax Us
Fax our Sales Team on +44(0)1543 469 610 who will be happy to take your order.
Email Us
If you have any technical questions before placing your order you can email our Engineers and Technical Specialists on
technical@bloxwichgroup.com
Shop Online
You are already here, just pick what you need, add it to your basket and place your order, then proceed to pay using SagePay or PayPal or sign into your account and just pick your delivery address.

Please note that "WWW.BT&CP.CO.UK 01543 435160 MOTOR VEHICLE SUPPLIES AND NEW PARTS" may appear on statements and that "Bloxwich Group" or "Bloxwich Transport & Container Products" will appear during payment depending on the method used.

Customers with online accounts may use the "invoice with order" function and they also benefit from being able to pick different delivery and invoice addresses, multiple buyer access to the same company account, viewing the status of their orders online, viewing past orders online and use of their own price lists.
Need help with your order?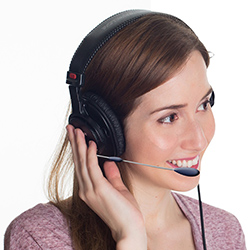 Call: +44 (0)1543 435 160
Fax: +44 (0)1543 469 610