Delivery Information
We aim to dispatch your in stock orders within 1 to 2 business days of you placing your order.

However our Sales team are happy to discuss delivery with you as we offer a number of options:

"Click and Collect:" Is available for customers near our Head Office and UK warehouse in Cannock.

Overseas orders: We provide delivery quotes at the time of order so customers can decide whether we deliver the goods or to organise their own delivery.

Delivered UK orders: Our couriers operate different charges all over the country so please select the delivery option based on the countries, counties and post codes listed below.

UK Mainland: England, Wales and postcodes AB10 - AB16, AB21 - AB25, AB30 - AB36, AB39, DD1 - DD11, EH1 - EH55, EH91, EH99, FK1 - FK16, G1 - G9, G11 - G15, G20 - G23, G31 - G34, G40 - G44, G46, G50 - G53, G57 - G78, G81 - G84, KA1 - KA30, KY1 - KY16, KY99, ML1 - ML12, PA1 - PA19 & PH1 - PH14.

Scottish Isles: ZE1 - ZE3, HS1 - HS9, IV41 - IV49, IV51, IV55 - 56, KW15 - 17, KA27 - 28, PA20, PA41 - 49, PA60 - PA78 & PH42 - PH44.

Scottish Highlands: AB37 - AB38, AB41 - AB45, AB51 - AB56, FK17 - FK21, IV1 - IV20 - IV28, IV30 - IV32, IV36, IV40, IV52 - IV54, IV63, KW1 - KW3, KW5 - KW14, PA21 - PA36, PA37 - PA39, PA80, PH15 - PH26, PH30 - PH32, PH33 - PH41 & PH49 - PH50.

Northern Ireland: BT1 - BT17 & BT18+

Standard delivery options are listed at checkout and can easily be changed during order processing, depending on your location others options may be available, please contact us for details.

Winter shutdown of head office and dispatch facilities is from Friday 20/12/2019 at 1.00pm and we return on the Thursday 2/1/20 at 8.30am. During this time orders will be taken but not processed until 2/1/20.


Need help with your order?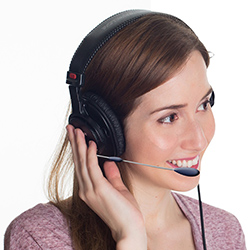 Call: +44 (0)1543 435 160
Fax: +44 (0)1543 469 610